The BBC show Strictly Come Dancing is reportedly looking for a celebrity wheelchair user to partner with one of the professionals this year.
Wheelchair users have successfully competed in international versions of the show. In Dancing with the Stars Holland, in which Bibian Mentel danced all the way to the final in 2019.
This was followed by Norway in 2020 with Birgit Skarstein who lasted eight weeks on the show and more recently, Aron Anderson in Sweden's Let's Dance came fourth.
The BBC One hit show has featured a variety of celebrities with different disabilities and impairments but as of yet, not a wheelchair user.
The last series saw wildlife cameraman and presenter Hamza Yassin – who has dyslexia – and his dance partner Jowita Pryzstal lift the glitterball trophy.
This comes after Rose Ayling-Ellis made history as the show's first-ever deaf contestant, winning the 2021 series with Giovanni Pernice, while Paralympian Ellie Simmonds scored great success during her stint on the show last season with Nikita Kuzmin.
It's positive that disabled people are being seen on Strictly and people get to see a more diverse and seemingly inclusive society.
A BBC source revealed: "This is an extremely challenging project but one that Strictly bosses think is worth it and believe it is going to be absolutely brilliant. There is so much excitement about this at the BBC right now.
It is yet another example of how progressive and inclusive the programme is. As well as creating some wonderful television moments, it will also give an amazing opportunity to someone in a wheelchair.
The original plan was that it would happen last year but the logistics are very difficult and to get a professional dancer trained and ready to take this on meant more work than was originally anticipated, so the most sensible thing to do was to put it off for a year."
While it's good that Strictly is wanting to include wheelchair users, it has been a long time coming.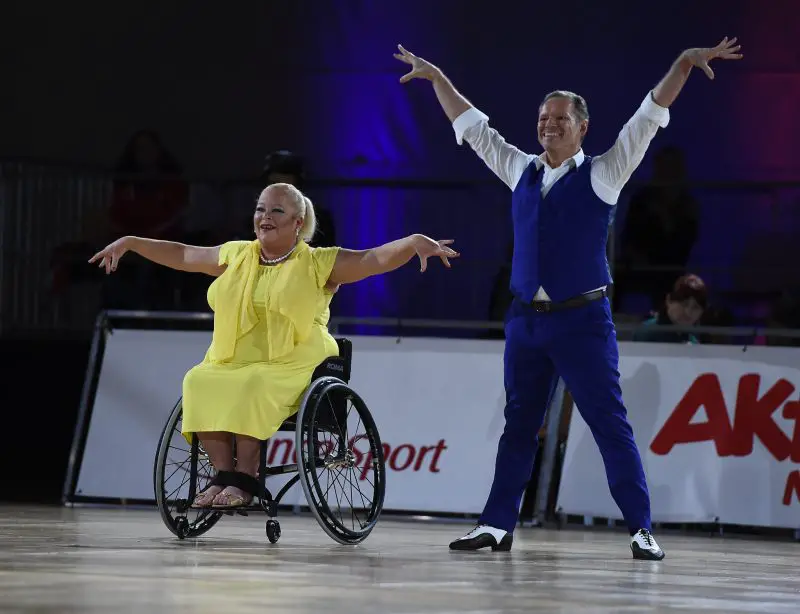 Professional dancers Paula Moulton, (a wheelchair user) and Gary Lyness of Strictly Wheels were invited by Strictly to consult on tips and tricks of wheelchair dancing. The pair have represented Team GB at World Para Dance competitions. They said:
We'll be watching with a keen eye to find out if a wheelchair user makes it to the hallowed ballroom and no doubt will be sharing some tips and techniques along the way!"
Previous disabled Strictly contestants
Strictly Come Dancing has been on our TV screens since 2004 and although we have yet to see a wheelchair user on the show, disabled contestants have participated and been very popular.
Jonnie Peacock MBE
Jonnie Peacock MBE is a well-known, gold medal-winning Paralympian. He was Strictly's first visibly disabled dancer. He was partnered with Oti Mabuse and together they gained high scores like 31/40 for his American Smooth in the Blackpool round.
Katie Piper
Katie Piper was a model in London when her life was turned upside down by a partner she met online who became abusive and ordered an accomplice to throw industrial-strength sulphuric acid over her face.
Katie has had over 400 operations to rebuild and heal her face in hope of repairing the devastating damage. Despite doctors' best efforts, Katie has permanent damage and is blind in her left eye as a result.
She has become a role model for many with her Katie Piper Foundation, TV career and several documentaries about her life.
Katie and her Strictly partner Gorka Marquez left the show early on.
Lauren Steadman
Lauren Steadman is a gold-winning medallist, most recently in the 2020 Tokyo Paralympic Games. She has over 30 medals under her belt across Paralympics, World Championships and European Championships. Born without her right forearm, Lauren has competed in both swimming and triathlon events.
Lauren reached the semi-finals in 2018 and absolutely captivated audiences. In the opening week, Lauren and her partner AJ Pritchard scored 25 from the judges with her waltz.
Will Bayley
Will Bayley is a World and Paralympic table tennis champion who competed on Strictly in 2019. He has a condition called arthrogryposis, which affects all of his four limbs, but particularly his feet.
Sadly, partway through the series, Will had to leave the show due to sustaining a knee injury during rehearsals.
John James Chalmers
The 2020 series of Strictly Come Dancing showed boundaries being pushed even further with JJ Chalmers, who boogied his way to the quarter-finals with his amazing partner, Amy Dowden.
JJ served 11 years in the Royal Marines 42 Commando Unit, but during his final tour in 2011, he was injured in an IED (Improvised Explosive Device) attack in Afghanistan.
JJ sustained facial injuries, lost two fingers, had holes in both of his legs, had permanent shrapnel in his body, a disintegrated elbow and, sadly, lost two friends in the blast.
Rose Ayling-Ellis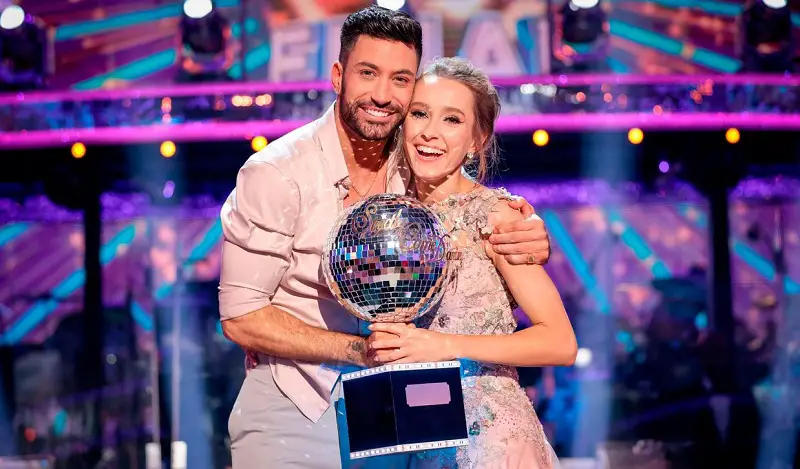 Rose Ayling-Ellis won the 2021 series of Strictly Come Dancing with her professional dance partner Giovanni Pernice. Rose fell in love with acting at an event led by the National Deaf Children's Society. She was then found by director Ted Evans who cast her in his award-winning short film, The End.
Since then Rose has graced our screens in shows such as Casualty, Summer of Rockets and The One Show. She's best known though for her amazing role as Frankie Lewis in EastEnders.
Ellie Simmonds OBE
Ellie Simmonds is a former Paralympic swimmer who took part in the 2022 series of the show. The World and Paralympic champion has achondroplasia, a genetic condition that is the most common type of dwarfism.
Ellie and her dance partner Nikita Kuzmin were eliminated in the seventh week and she compared her exit to "heartbreak".
Hamza Yassin
Wildlife cameraman and presenter Hamza Yassin – who has dyslexia – was crowned Strictly champion alongside dance partner Jowita Pryzstal in the 2022 series.
He is best known for his role as Ranger Hamza on the children's channel CBeebies and his work on shows such as Countryfile and Animal Park, as well as presenting programmes about Scottish wildlife.
Hamza reckons being dyslexic gave him a photographic memory, helping him remember the tricky steps during training sessions.
He said: "I think in 3D, I think in pictures, I have a photographic memory and that is all due to my dyslexia… …l truly believe my dyslexia is my gift and I am the man I am now because of it."
George Webster
George Webster is a CBeebies presenter with Down's syndrome who competed in the Christmas special of Strictly Come Dancing in December 2022 with professional dancer Amy Dowden.
After a glittering golden Charleston, Amy and George scored an incredible 38, including three perfect scores, with judges Anton Du Beke and Motsi Mabuse labelling him a "superstar".
"I loved it," George said after the dance, thanking Amy and sharing their duo name and handshake: "Wowden – bringing the wow factor!"
"I was really proud of that dance," he added, as were viewers watching at home.
Strictly's hunt for a wheelchair dancer provokes a negative response
In 2018, the professional dancers from Strictly performed a routine to David Bowie's Life on Mars alongside the dance company Candoco, which is made up of disabled and non-disabled dancers.
Despite this, there has been a backlash of disgusting comments when the BBC's plan was revealed. One person described the possible plans as, "beyond ridiculous".
Another writes that dancers competing against non-disabled people "can't work" and "isn't fair on anyone."
Another individual wrote:
"I'm sorry about anyone in a wheelchair, but if this is for real then sorry we stop watching. Then they will have dancing dogs or cats as partners. Include everything on gods earth. Why not?"
Disability charity Scope responded to the backlash, saying: "Barriers can be physical, like buildings not having accessible toilets. Or they can be caused by people's attitudes to difference, like assuming disabled people can't do certain things."
The ignorant, hurtful comments above certainly prove that to be true. Let's hope that despite the "challenges" and "logistics", a wheelchair dancer does appear on Strictly in 2023 and, as a result, these hateful opinions change to the attitude that everybody can dance!
Potential celebrity wheelchair users to take to the Strictly dancefloor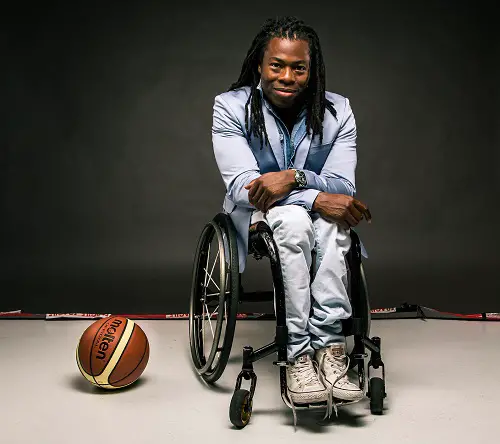 There are many famous wheelchair users from the world of television, film and sport. These are a few celebrities who may compete for the glitterball trophy in 2023:
Which celebrity wheelchair user would you like to see on Strictly Come Dancing 2023? Let us know in the comments box or on Facebook and Twitter @Dhorizons.
By Lucy Currier
More on Disability Horizons…