2020 has been rubbish in so many ways, and it's yet unclear how long restriction and the need to shield will continue. So why not take your life into your own hands for 2021 by brushing up on your skills and knowledge?
There is a huge variety of free online courses available, removing any accessibility issues – perfect for helping you to get back on track for the new year. Our writer Lucy Currier has picked 8 interesting websites offering FREE courses to whet your appetite.
Ted-Ed
Ted-Ed, the spin-off from Ted Talks, hosts thousands of video lessons for free. Topics range from art to mathematics and most subjects in-between.
Most of the lessons are animated and under 10 minutes long. I found this lesson on How The Food You Eat Affects Your Brain both informative and entertaining.
2. Future Learn
Alongside paid courses, Future Learn offers free online courses on a variety of subjects. This course on songwriting caught my eye, but there is lots more to discover.
Filter by topic to get more of a general idea of what's on offer or simply search for your subject of interest using the search bar. Be aware that the paid courses will be shown to you as well.
3. Alison
If your focus in 2021 is your career, then look no further than Alison. It has a huge range of free courses on anything from project management and human recourse to mental health and nutrition. You can view all its courses by:
category – including health, marketing, science and IT
whether it is a certificated course, a diploma or 'learning path' (niche courses)
job/career so that you can find a course that will help you get into your chosen field.
There is also a section on careers advice and guidance based on what stage of life you're at, for example, a graduate, wanting a career change or re-entering work.
4. Duolingo
This is a fun way to learn a language, either through the website or by downloading the app for your phone and tablet, which is available on both Google Play (for Android phones) and the Apple Store (for iPhones).
To make the learning fun and interactive, Duolingo uses a questionnaire format with pictures. I spent five minutes on my first Spanish lesson and was quite entertained.
Its lessons are always free, but there is a paid option should you wish to access more content.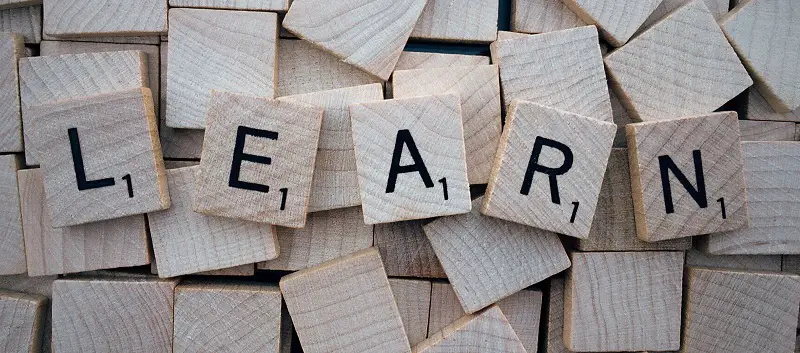 5. Skill Share
Skill Share is all about creativity – learning new skills and deepening passions. So if you've ever wanted to learn how to draw a deer skeleton with ink, your dream can come true!
It also offers courses in writing, animation, lifestyle and business, should an anaemic deer not be to your liking.
You can search for free courses, or view all courses (including paid ones) by category or using the search bar at the top of the website.
The first session of the paid-for courses is free, and you can sign up for a free 14-day trial to access the rest and all other classes.
All lessons are in video format and you can download the Skill Share app for Android and iPhone.
6. iDEA
Brush up on your digital skills with free courses from iDEA. Through the platform, you can learn anything from how social media works to coding.
In order to see the courses available, you do need to sign up for a free account. You can also earn badges as you work through a course to keep track of your achievements and progress.
7. Open Learn
Open Learn is the free service run by The Open University. I've signed up for MSE's Academy of Money course, hoping to improve my knowledge of all things financial.
But there is so much more available, all broken down into eight categories, including 'health, sports and psychology' and 'society, politics and law'.
All courses give you a Statement of Participation at the end to prove you have completed the course, and some come with 'digital badges' too, which offer additional proof of the commitment to the course.
If you're stuck at any time, there is a huge FAQs section to help answer any query you might have.
8. Open Culture
Study university courses for free with Open Culture. All courses are in video or audio format and are designed to be downloaded to your computer for study.
There are so many courses to choose from, but I found the art of storytelling by Pixar particularly interesting as I love animated films. The courses are free, but if you would like a certificate at the end, there is a fee.
From my time researching this article, it's clear that the subject areas available for free courses are as varied as your imagination. After what has been a tough year, I hope you're inspired to learn something new for a fresh start in 2021.
By Lucy Currier
Read more of Lucy's articles on her blog, Inclusive Living Concepts, and follow her on Facebook and Twitter @LCinclusivity.
More on Disability Horizons…