While Covid-19 is an international crisis that has caused worldwide suffering and uncertainty, it has also bought out the very best in humanity. People have to come together and supported each other in ways not seen since World War II. Disabled writer Lucy Currier, who runs the blog Inclusive Living Concepts,  looks at 10 acts of kindness to brighten your day and warm your heart during this difficult time.
1. Community groups
While in lockdown, all over the country a whole host of community groups were set up. Some aimed to help people in need of essentials, others offered a listening ear and lots looked to entertain people and keep them smiling. Here are just a few examples…
Facebook group The Bunker was set up as a support group for disabled people to share information and practical tips on managing during the crisis.
Reviews app Access Rating is hosting weekly 'virtual pup' sessions to connect people together and lighten their mood virtual events, such as comedy nights.
DHorizons Tribe member Wendy Hurst started a 'Sit To Fit With Wendy' group to help the disabled community keep fit while staying at home.
These are just three of the thousands of groups that are helping people right now. To find a local group, visit the Covid Mutual Aid website.
You can also sign up to the DHorizons Tribe closed Facebook group to connect with other Disability Horizons readers, ask specific questions and get advice.
2. NHS Responder Service
An astonishing 750,000 people signed up to the NHS Responder Service during the first few days that it was launched.
It is an England-only service, provided by the NHS, set up to help those who can't leave their homes. Each person that signed up to assist indicated which role(s) they would like to fulfil. They included:
running errands for people
taking people home from the hospital
helping people get to medical appointments
transferring NHS equipment
telephoning people in isolation in a bid to combat loneliness.
The service is open to anyone having to self-isolate and therefore includes NHS staff as well as the general public. Register as an NHS responder or as someone needing assistance via the dedicated NHS Responder Service website.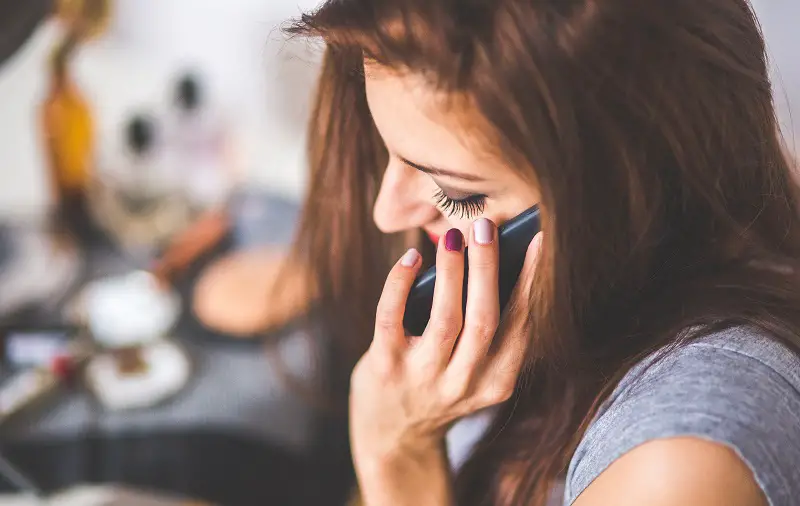 ---
For more advice on how to get support while staying at home, read our guide to shielding and isolating.
---
3. Hand sanitiser production
Ever since lockdown, hand sanitiser has become like gold dust as demand for this much-needed product has soared.
In response to the shortage, a number of factories and businesses, who would have otherwise closed, have taken up the mantel and switched to produce hand sanitiser to supply key workers
Gin distilleries have been well-placed to start making the alcohol-based product. The Isle of Wight Distillery and 137 Gin Distillery are just two of them making FREE supplies for the NHS and care homes.
Similarly, rum giant Bacardi is now using its manufacturing sites in Puerto Rico do the same, and half a million of the hand sanitisers produced so far were donated to local communities.
A vital product at the moment, but I wouldn't recommend drinking sanitiser!
---
You can buy 70% alcohol hand sanitiser on the Disability Horizons Shop.
---
4. Making PPE
Like hand sanitiser, personal protective equipment (PPE) has also been in short supply. This has seen individuals, companies and organisations across the UK making PPE for our health care workers.
The Devon Disability Collective, which normally makes wheelchair upholstery, is now concentrating its efforts on producing face masks and face shields. It made an amazing 3,000 masks in just over a month.
The company's workforce mainly consists of people with disabilities, giving them a great way to contribute to the NHS.
Facebook group For the Love of Scrubs was set up by nurse Ashleigh Lindsel to empower anyone who likes sewing to make scrub hats and bags for NHS key workers. The group has more than 50,000 members and it is easy to join and get involved in.
The crowd-funded Hack the Pandemic, based in Bristol and Bath, has gone high tech using 3D printers to create PPE for keyworkers. It's amazing what technology can do.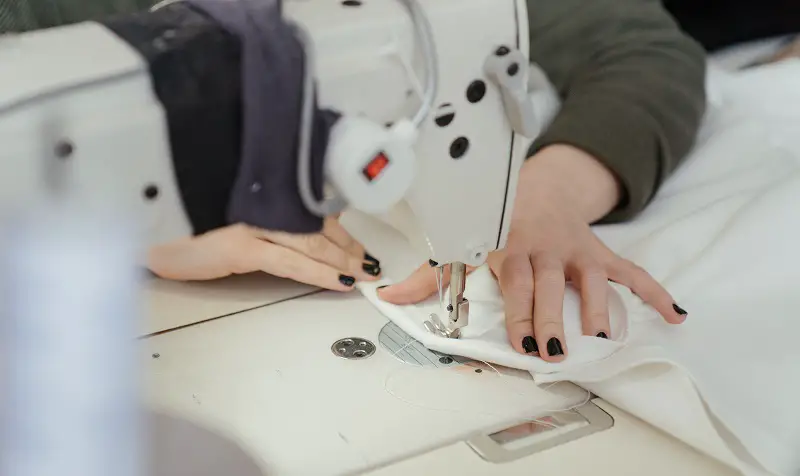 ---
Buy PPE on the Disability Horizons Shop and, if you're not sure what you need, read our comprehensive guide PPE explained.
---
5. Free Meals
There are so many meal and food initiatives being organised around the country due to Covid-19. People are giving up their time to make sure that food is getting to the people that need it most, leaving the safety of their homes to do so.
These include food for key workers while they work to keep the rest of us safe. One example of this is the Nourish Our Nurses scheme in Surrey. It is currently serving 400 food parcels a week containing essentials thanks to donations to its Go Fund Me page.
Meal deliveries are also being made to people in the 'clinically vulnerable' groups. National organisation Fairshare is working across the UK redistributing surplus food to nearly 11,000 frontline charities and community groups.
There are also schemes to assist families whose children would normally receive free school meals, such as Square Food Foundation in Bristol. It is repurposing its kitchen produce to create more than 7,000 meals for up to 270 children and families a day.
---
If you need help with food because of isolating, visit our full guide to shopping safely during the Covid-19 outbreak.
---
6. Thanking the NHS
Eddie Lyn is an autistic 22-year-old from America who is saying thank you to key workers through the creation of balloon art.
He goes by the name Ausome Balloon Creator, a nod to both his autism and talent. Take a look at some of his creations below, and visit his Facebook page to see more of his amazing creations.

Closer to home, Emma Turner from Birmingham created the Knitted Angels Birmingham and Solihull Group, initially to show appreciation to her colleagues within the NHS. She now has knitters all over the country, including Torquey and Bradford.
When an NHS worker receives an angel, he/she nominates someone else to receive one, and so the project continues to expand with everyone wanting their own angel.
7. Supporting our mental wellbeing
There have been lots of discussions recently about how the Covid-19 crisis is affecting people's mental health.
In response to this, charity Mind set up a fund to help people in need. Now totalling 5 million after generous donations, this money will be distributed to different charities and organisations across the UK.
As the pandemic continues, so does fundraising. The Mind website has a whole host of ideas for how you too can raise money virtually.
It also information on how and where you can get help and support if you or someone you know is struggling, Covid-19 related or not.
---
During the pandemic and beyond, discover these 7 ways to improve your mental health.
---
8. Feeding NHS workers
Also aiming to help feed the NHS is comedian Matt Lucas. If you haven't heard the Baked Potato song, where have you been? It's the brainchild of the comedian, who actually wrote the song 20 years ago for the TV show, Shooting Stars.
He changed the lyrics to help make it easier for young people, and let's face it, adults, to follow the then-new lockdown rules.
After quickly realising it was a hit, he released it officially with all proceeds going to Feed The NHS, which provides hot meals to hospital staff around the country.
He's also done a number of duets with a whole host of famous faces, including disabled comedian Lost Voice Guy – read our interview with him to find out more.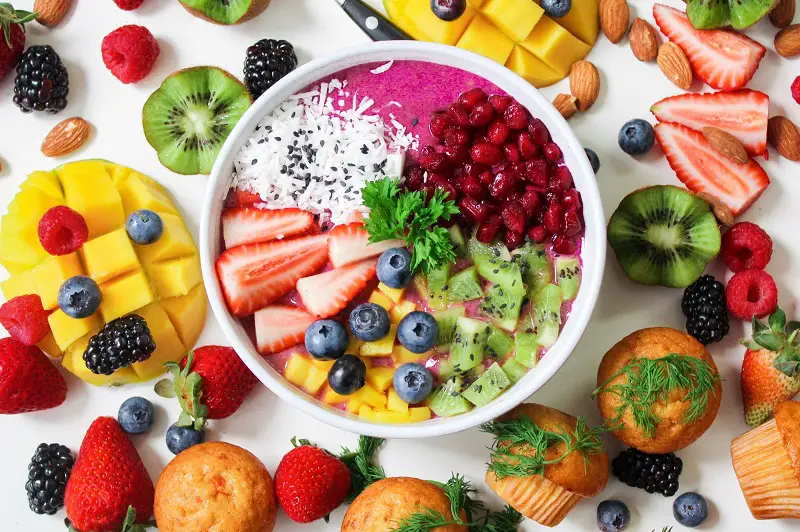 9. Offering care support for disabled people
Charity Revitalise ordinarily offers respite holidays with 24-hour care for disabled people.
During the pandemic, it changed to offer short and long-term stays to disabled people who are finding it difficult to get their needs met under lockdown.
Thanks to grants and public donations, the cost of staying at one of its centres has been heavily discounted too.
While this is the case at two of its three centres, the other has been handed over to the NHS for use by patients who have been able to leave the hospital, but aren't able to go home.
It has both freed up beds for the hospitals and given the patients a pleasant environment in which to continue their recovery.  
---
If you use carers or personal assistants, read our article on minimising the risks of Covid-19 when needing to get care.
---
10. Raising money
I couldn't write this article without mentioning Captain Sir Thomas Moore, who captured the UK's attention when his daughter, Hannah, set up a Go Fund Me page with a goal to raise £1,000 for NHS Charities Together.
He planned to achieve this by walking around his garden every day, doing one hundred laps by the time he turned 100 on 30th April 2020.
As most people know, he smashed that target and the total raised stands at more than £32,000,000! Not only is that a tremendous amount of money, but he also inspired the whole country to do their bit.
By Lucy Currier – follow her blog Inclusive Living Concepts
If you're worried about people not keeping their distance when you're out and about, try our social distancing lanyard and sash to help remind others about the importance of giving you space.
More on Disability Horizons…