Strictly professional Amy Dowden has become a popular dancer on the BBC hit show and is now hosting her own TV dancing show, Dare to Dance. in which she teaches people to dance for special occasions. 
Who is Amy Dowden?
Amy joined the Strictly family in 2017 and has been part of the Strictly Live Tour since 2018. She headlined her own tour in 2019 entitled Here Come The Girls and she documented her life living with Crohn's disease in May 2019. Amy was born on August 10th 1991 in Caerphilly, Wales. She is married to Ben Jones who is also a professional dancer. Together they run a dance school called Art In Motion, located in Cradley Heath, West Midlands. Amy started dancing when she was eight years old. Amy and Ben became British National Latin Dance Champions in 2017. They were the first all-British couple to win the title in 30 years. Together they also became the British Dance Federation Champions, English Closed Champions and Welsh Closed and Open Champions. Amy has been a British National Finalist four times, a World Championship semi-finalist and she remains one of the highest-ranking Ballroom and Latin American professional dancers in the UK. Her documentary Strictly Amy: Crohn's & Me won a BAFTA Cymru award in 2021 and, in doing so, has raised awareness of what living with the condition is like. This month she posted on Instagram asking for advice on dealing with her latest flare-up of the condition, which caused her face to swell up.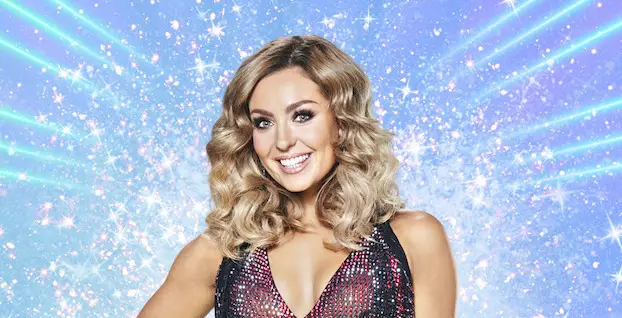 Amy Dowden hosting Dare to Dance
On her show Dare to Dance, Amy teaches people to dance for a special occasion in their lives. Amy teaches the participants and then they perform the dance in front of their family and friends. Amy is very proud of the show and said:
"It was a really emotional journey full of happiness, happy tears, excitement, pride. It was a real journey and it was so lovely to get to know them and their families and for them to have their moment."
The participants in the show are trained at the Shappelles Dance School, which is where Amy learnt to love dance when she was a child. Amy added: "[It] wasn't about creating the most special, best dance routine or dance ever, it was about creating their moment to celebrate them and their lives. It wasn't a competition, it was just something to celebrate them."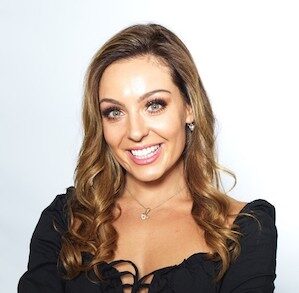 In the introduction to the show Amy states:
"Dance is my life, when I dance I feel I can overcome anything."
Having shown her enjoyment and passion for dance Amy wants others to feel the same as it can change lives. In the show, which was all filmed in Wales, as well as being as a dance teacher Amy is also the presenter, an experience she said she "loved" when talking to the BBC about her show. She said:
"It was all a learning curve with presenting, I absolutely loved it…I really loved that it was about other people and not myself…I would love the opportunity to do more presenting."
Dare to Dance participants
The four episodes of series one aired on the 14th January exclusively on BBC Wales TV. All episodes are available for everyone to watch via BBC iPlayer. The show follows four people, all of who have special occasions they want to mark with a dance. All of the participants have never danced before so the lessons with Amy and the Shappelles Dance School are the first time they are taking to the dancefloor.   Behind each dance is a story or a message. A way to say thank you perhaps or a chance to make a dream come true. Throughout the nerves, doubts and celebrations, Amy and her dance family will be there every step of the way throughout their dance journey.
Episode one – Sian
In the first episode, Sian, a 69-year-old grandmother learns a dance to celebrate her and her son's next birthday. Dancing has been a lifelong dream of Sian's since being told by family members growing up that she would never dance.
Episode two – Charlotte
The second episode follows Charlotte who wants to surprise her husband as they both turn 50. Charlotte was petrified of dancing but determined to make this a birthday to remember.
Episode three – Emily
In the third episode, Emily wants to dance for her rugby team. Emily played rugby instead of going to ballet classes but is always the first person on the dancefloor when out with friends. She now wants to show them what she can do with Amy's tutelage.
Episode four – Suzanne
The fourth and final episode of the series features Suzanne and Roiyah who wanted Amy's expertise to help them mark 20 years of friendship. The ladies were nervous but excited to dance for their family and friends. Although they've organised a big party together where they make their dance debut they have told no one of their dance plans. Dare to Dance is a heartwarming and compelling programme. Let's hope there is another series commissioned so that more people of any age or ability will be inspired to take to the dancefloor. Watch the whole series of Amy Dowden's Dare to Dance on BBC iPlayer. By Lucy Currier. More on Disability Horizons…