Grant Logan is a disabled entrepreneur whose goal is to connect disabled people and equip them with information and skills. Having become disabled after a bike accident, he discovered how scarce knowledge and advice was in the disability world and set about improving it.
He now runs Ability Today, a website with information and resources, and founded The Academy for Disabled Journalists to help the next generation of disabled writers and campaigners. Grant has also made the Power 100 list this year, a fantastic achievement. Here, our writer and editor Lucy, who is enrolled with the academy, speaks to him about his life and career.
Before your bike accident in 2003, were you aware of disability?
Not really. I hadn't come into contact with anyone with a disability until Mom saw a notice in our local doctors for support workers to help a disabled child with physiotherapy.
It was interesting and eye-opening. That was my first understanding of what disability meant.
How does your disability affect you?
I am a full-time wheelchair user and paralysed from the chest down. This limits my physical activity, but I try not to let it limit my everyday life.
I had a tough first couple of years when I caught MRSA and had to have all my reconstructive surgery undone. I was in a dark place!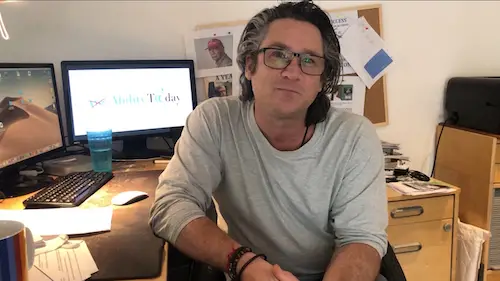 I remember when I came home from the hospital and lay down in my bed for the first time and thought that this was going to be my prison from now on.
It was thanks to disability organisations, such as Back Up Trust, which I discovered through the spinal cord injuries ward, that made me realise my life wasn't over. 
I remember going on an activity course with them and realising I could still achieve my dreams.
You have a love of all things adventurous. Was it finding organisations to do activities that gave you the drive to arm the disabled community with information?
The first website/social media community I set up was The Wheel Life. This is what allowed me to get involved with all the adventures I've been on over the years.
The motivation for setting up Disability Today (as it was then known) was that I kept hearing on returning from these adventures, "Oh, I wish I'd known about that." I realised that I might be able to help people.
I was disabled for four or five years before I even knew that the Disabled Water Ski and Wakeboard Association was twenty minutes down the road.
What is your favourite hobby?
I've been lucky enough to do many things. Paragliding, abseiling, flying, rally driving, motorcycling, clay pigeon shooting, in addition to climbing Ben Nevis for Capability Scotland and the skiing and waterskiing already mentioned.
The Back Up Trust were the first organisation to introduce me to activities following my accident in the form of one of their multi-activity weeks.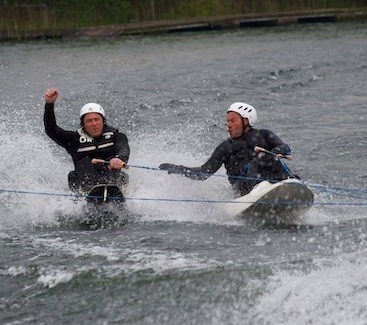 I lost my favourite hobby a few months ago when my dog died of old age. He was nearly 16. I got him the year after my accident, so he'd been with me on the long journey and was my wingman and best little buddy.
I enjoyed walking him every day using my trike. I loved getting out and about and away from the office for a couple of hours. I am sure I will get a new little buddy at some point. I'm just not ready yet.
You launched Disability Today in 2017 and renamed Ability Today in 2019. How did your current company arise from your social media community, The Wheel Life?
The Wheel Life died off because it couldn't compete with Facebook, but providing news became the next obvious step when so many people I knew didn't know about the stuff going on around them.
It was simply trying to highlight some of the smaller organisations that are doing fantastic work and trying to make sure that people knew about them. Organisations don't always have marketing budgets.
What is next for Ability Today, and what are your plans for the future?
We are in the middle of updating the website to make it more readable/accessible. Our priority has become the Academies for Disabled Journalists and growing that for the benefit of our community.
With our news and directory pages we're just trying to make it even easier for these organisations reach a bigger audience and put relevant news in front of disabled people.
Having launched Ability Today, you then decided to launch the Academy for Disabled Journalists. How did this start, and how can it help disabled people?
 I had a team of volunteers helping me in the office (before Covid) who became my 'roving reporters'. The video stories I started when I first climbed Ben Nevis.
We sent Steph to try out waterskiing at Access Adventures, Khaleel to Aerobility to try out flying, Heather scuba diving at the Scuba Trust and Khaleel simply travelling to London on trains and buses to see how he gets his ticket and gets on and off public transport.
I thought that there was something wider I could do here, so I got in touch with the NCTJ (National Council for the Training of Journalists) to see how we could turn our reporters into proper journalists. The Academy for Disabled Journalists was born!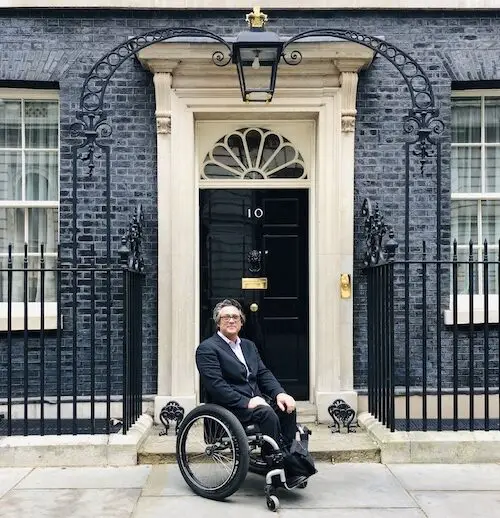 Has the Academy for Disabled Journalists increased awareness in the workplace, and what more do you think needs to be done for journalism to be inclusive?
The academy aims to train tomorrow's disabled journalists today, giving a more inclusive pathway to employment. We are in talks with the BBC, Sky, ITV and Reach to see how we can collaborate with them in providing work experience for the next generation of journalists from the disabled community.
These organisations are currently putting schemes in place, such as the BBC's 50:50 Equality Project, to ensure fair representation and I hope that the academy can play a part in creating a more diverse and inclusive workforce.
Now at a great time – big organisations want to be seen to be inclusive and diverse. Ability Today and our academies want to provide the workforce for tomorrow.
You recently started offering a diploma in journalism to your students. What barriers, if any, had to be overcome for this to happen?
In October, we launched the diploma level in journalism. As with the Certificate in Foundation Journalism, we will be providing this as a complete online learning course and making it the most accessible diploma in journalism available. 
As one of our students recently said, "Often my body doesn't allow me to leave the house, but there's nothing wrong with my mind." If physically going to college or university has been prohibitive before due to disability, we are lifting these barriers. To find out more, please contact me by emailing grant@abilitytoday.com, or visit the Ability Today website.

Hannah Deakin, our Ability Today volunteer and Academy for Disabled Journalists student, also made the Power 100 List in Digital and Media along with our Ambassador for Ability Today, Olivia Gallagher, making Judges Choice. This shows what people are capable of when given opportunities to learn and excel.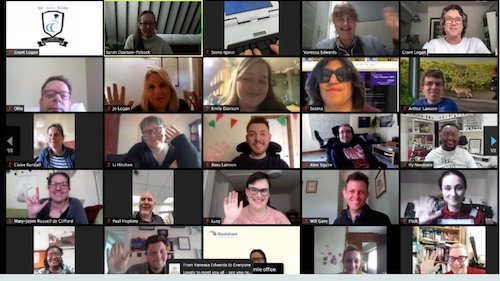 Do you see the academy progressing beyond the diploma?
The next phase of the academy's growth is to offer new areas to train to work from home. Covid has provided everyone with the capability of working from home, and I want disabled people to thrive from this.
We currently have a short survey out on social media asking what people would like to learn to be able to work from home – you can take part in the survey now. We plan to launch the new academies this year.
Anything that you can do as an individual to be able to work from home, then let's help train our communities to do it!
Interview by Lucy Currier
More on Disability Horizons…