As we start to come out of lockdown and move towards our new 'normal', we've been reflecting on the last year and how it has affected disabled people.
One positive to come out of the Coronavirus pandemic is that the availability and growth of assistive technology has increased massively, and it has opened a lot of doors that were closed before.
Having spoken to our community, our writer and editor Lucy Currier rounds up 6 ways you can benefit from new and improved assistive technology.
1. Smartphones, tablets and computers
If you have dexterity issues, a visual or hearing impairment, and/or learning access needs and find it hard to use a standard computer and phone, there are a variety of options available.
Phones and tablets have a range of accessibility options, from changing the contrast and magnification to one-handed mode – read Scope's comprehensive guide to mobile accessibility features for more details. They also include or enable you to download a whole host of apps to cater to your specific needs.
Read our articles on top apps for disabled people, apps for people with a visual impairment and activity apps and games.
Speech-to-text software has improved dramatically over the last year as more and more people have utilised it while working from home. Every operating system now has this and other accessibility features built-in.
If you need help to learn how to use this, or any other computing feature, then there are now free classes on computer basics.
If you want more than the built-in options, Dragon Dictate software has the most compatibility for your phone and computer, but it can be expensive.
You can read our writer Tom Housden's review of some of the Dragon Dictate apps, but my top tip would be to try what your operating system offers first.
2. Internet Accessibility
Websites are becoming more and more accessible. Simple language is helpful if you have learning difficulties or if your first language is different from the one used on the website.
Font, size and contrast options are now built into most websites, including ours – just click the accessibility tools located on the left-hand side of the website.
Inclusive websites can be navigated with a keyboard or a mouse exclusively – the gov.UK website is a good example – and different versions and sizes of both are now easy to find online, purchase, and get delivered to your home.
Many article-based websites now include the ability to listen to the page you are viewing, just look for a play button or a headphones symbol. To do this on our website, simply click the button that says 'listen' just above the introduction.
Understanding and the use of alternative text, text that is used to describe images, is also becoming more common. These can be read by screen readers, software that reads your screen aloud to you.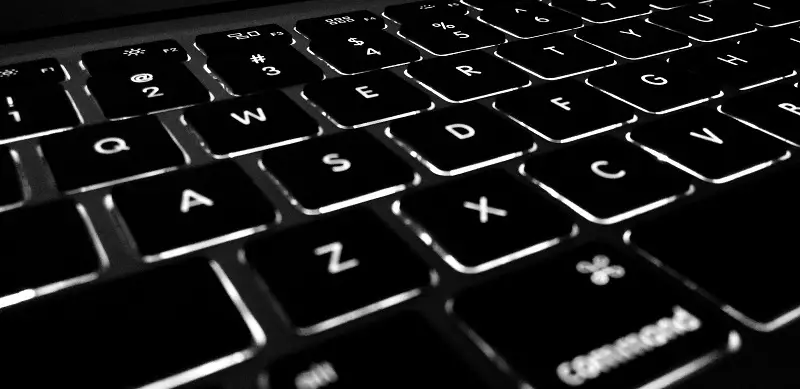 3. Video calling
Video calling has become a way of life for everyone. Over the last year, our personal and business lives have been conducted through a screen and, thankfully, video calling software has become more inclusive, with new features having been added.
Live captions are vital if you have a hearing impairment – the technology displays text on the screen as somebody talks in real-time. It's similar to what you see with subtitles, but live captions aren't pre-programmed.
Some programs are better at this than others. Google Hangouts is one of the best platforms for live captions, but you need a Gmail account or someone with a Gmail account to invite you.
Zoom, one of the most popular platforms, doesn't offer live captions at all, but it does allow you to pin someone to your screen, which is useful if you lip-read or use an interpreter.
Subtitles, also called closed captions, are available on most video platforms, but the quality and functionality vary from program to program.
Facebook Portal is an alternative to traditional video calling. As it is dedicated to video calling, once it is plugged in and set up, the device automatically tracks you around the room. This means there are no buttons to press or pages to navigate, which is useful if you find apps or computers difficult and want a simpler experience.
If you are visually impaired and use a screen reader to help you use your computer, you'll need to use a program that supports it. Microsoft Teams is a good example. 
Some platforms also prompt users to add alt text to any images they show, making the call more inclusive if you struggle to see. Programs that allow access via a web browser can also be easier if you're visually impaired because web browsers have accessibility controls built-in.
Speech to text, noise reduction, the option to blur backgrounds and censor swear words are other features that make video calling more accessible.
Some software is also good at integrating the built-in accessibility features of your device, such as keyboard shortcuts. This article from Big Hacks has a comprehensive list of accessibility features and is updated as more become available.
4. Online food shopping
Lots of disabled people used online shopping pre-Coronavirus, but the lockdown restrictions saw a surge in non-disabled people using these services.
Due to the increased demand, supermarkets have had to up their game. After a catalogue of initial teething problems, food shopping online is now easier than it has ever been.
When I asked disabled people what technology they use most commonly for food shopping online, one of the most popular answers was Amazon's Alexa smart hub/speaker. That's not surprising when it can not only remind you what to add to your shopping list, but also write it for you too!
Food delivery platform Deliveroo now delivers food of virtually every type you can get a craving for, from fast food to restaurant quality, as restaurant owners adapted to the new normal.
Our guide on shopping safely during the pandemic has tips on how to get food delivered, but keep in mind that we last updated it in July last year, so it's worth double-checking with your preferred supermarket.
Uber Eats, Just Eat, Amazon and M&S (through Ocado) have also increased their delivery services and the food options available since the last lockdown.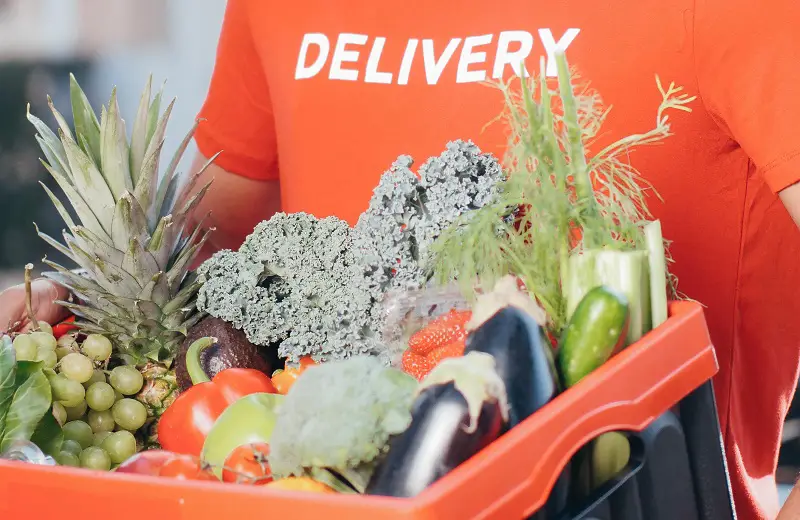 5. Home automation
We're all spending more time at home so it isn't surprising that technology within the home is very popular. Smart assistants/speakers Alexa, Google Home Mini and Apple's HomePod can all remind us of essential tasks we need to complete, answer questions by searching online for us, and play music.
With the addition of smart sockets, you can even make 'dumb' gadgets smart, enabling you to turn things on/off from your tablet or phone. For example, you could use one to switch your kettle on first thing in the morning before you get out of bed? Or to turn the lights on from your chair?
Helpfully, you can also use smart sockets without a smart hub/assistant, so you don't have to go to the expense of buying one and setting it up.
Smart heating can also be controlled by your phone or your voice – I use the Tado system in my home.  Plus, you can get smart locks that you can unlock from your phone, doorbells that allow you to see who is at the door, and robot vacuums to clean for you.
If you have a few smart appliances, a central RF/WIFI controller, like the BroadLink, means you can control every compatible gadget in your home.
These gadgets were created for convenience but can enable independence – read our article on 5 smart home technology for more ideas.
There are also systems that were created specifically for disabled people to control their home environments with a flick of a switch or a press of a button. DH2 Solutions is a good example of this – it will be exhibiting its products at Naidex in September.
6. Travelling and learning from home
This is one of the biggest positives to come from the Coronavirus pandemic. Whilst many of us were stuck at home, destinations across the world were opening their doors to the world through online tours.
Inaccessible buildings, hard-to-access beauty spots and endless tourist attractions can now be viewed online, enabling everyone to benefit.
I can visit thousands of places without worrying about getting to the airport on time, whether they'll be accessible toilets or what my hotel room will be like. Similarly, online courses mean I can learn new skills without worrying about access.
Check out our articles on 18 places around the world to 'travel' to while in lockdown and FREE online courses to up your skills and knowledge in 2021.
With newfound inclusivity happening online, everything is more accessible for everyone in society than ever before. Let's just hope it stays that way.
Assistive technology used to be a convenience for most and a lifeline for some in the disability community – now it is a necessity for all.
By Lucy Currier
We haven't tried out all of these products first-hand, but have selected them based on feedback from our community. 
More on Disability Horizons…