Most people want to be independent, to have freedom and be able to make their own decisions, enabling them to live the life they want. But, being disabled can make gaining independence tricker, as Lucy Currier, who has cerebral palsy, has discovered. Here, she shares her tips and learnings from her ongoing journey to independence to help you gain your own. 

Hi, my name is Lucy and I was born with spastic quadriplegia cerebral palsy. Cerebral palsy is a neurological condition caused by a lack of oxygen to the brain.
Depending on which areas of the brain are affected, the condition can be so mild that it may not be visible, or so extreme that a person cannot move at all or has learning difficulties.
In my case, the area of my brain that controls movement was affected, meaning that I'm reliant on an electric/powered wheelchair to be mobile. I also require care support as I need assistance with personal care and all daily living tasks.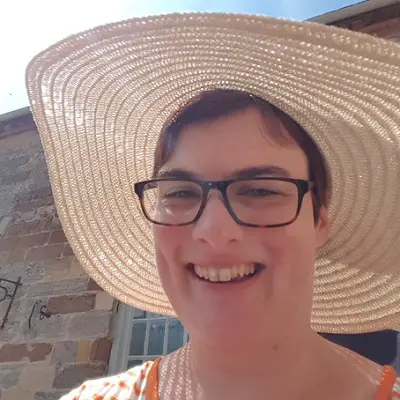 Moving out from our family home
I currently live two days a week in a flat of my own and the rest of the time with my family in Birmingham, a city that I have called home for all of my life.
I am the oldest of three siblings. At my parents' house, it's just me, my brother and our fourteen-year-old dog as my sister moved out a couple of years ago.
I was very lucky that my family were able to buy me a property when the council had no suitable options. I wanted to have a two-bedroom place so that my PA would have somewhere to sleep – not an uncommon or unreasonable ask. But the council refused to see a need for a second bedroom.
But the accommodation wasn't all that I needed to consider. Leaving home when you're reliant on others for assistance can be challenging and costly. So, I am only able to stay at my flat twice a week while I wait for more budget to pay staff full-time.
While I'm still not totally where I want to be, I have already learnt a lot along the way that I hope will make someone else's journey a little bit easier.
Hurdles to being independent
For the majority of people, being able to afford somewhere to live is difficult enough. But, for me and many others like me, we face the additional question of how we're going to find and afford to pay personal assistants as well? For me, the answer was Direct Payments.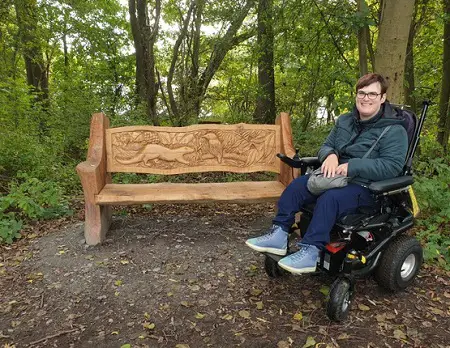 Direct Payments – be vocal and keep records
A Direct Payment is a sum of money given to an individual to pay the cost of employing personal assistants/carers to meet their needs. In order to get this, you first have to go through a painstakingly-detailed assessment, which I am sure many readers will have experienced for themselves.
I had my first proper assessment two years ago, which enabled me to move out part-time. But am now asking for a reassessment as I need more funds to have PA cover for a full week.
I have found this process extremely hard as it can sometimes feel like no one is listening. One thing I have learnt from all my triumphs and trials with Direct Payments is that you have to speak up!
To help tackle this, earlier in the year I attended a Direct Payments Conference, where I got to speak to some of the key people running Birmingham social services. Making yourself heard, in any way you can, is vital. I'm hopeful that my next assessment will now be more positive.
The second most important thing is getting everything in writing. A written record is your friend. I spent three months phoning social services every day asking for a social worker. But I have nothing to prove that I did this. However, if I had emailed daily, I would.
The more information you have the better. At the conference, I was able to provide dates of when I requested certain information through notes I'd kept. Without this, I doubt I would've been taken as seriously as I was.
Fight for what you need to live independently
Looking back, I have a habit of believing what people tell me when they are in an official role. This has, time and time again, stopped me from living my life the way I want to.
For example, when I left mainstream school I wanted to go to university. But I didn't because I believed that having PA/care support away from home would be too restricting.
The disability officer at my prospective university offered to provide me with all the educational tools I needed. But when it came to personal care, I would have to specify the times I required assistance.
This caused me a great deal of anxiety, so instead of researching and fighting for the flexibility I needed, I stayed at home and completed a degree with The Open University.
I'm proud of this achievement – I got a 2:1 in health and social care and mental health subjects – but I wish I'd fought to live my life my way.
With finding accessible accommodation, I waited far too long on the word of the social services officer who said they could find me somewhere suitable. In the end, I had to take matters into my own hands.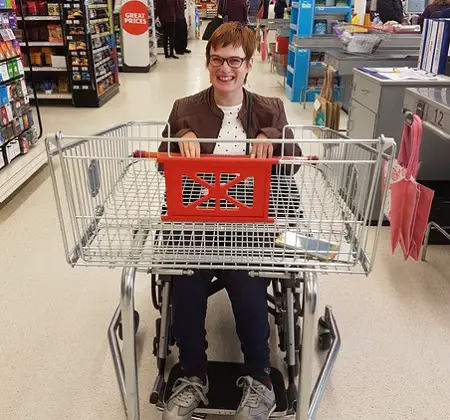 Find the right PA for you
Finding the right PA/s for you can be difficult. I'd ideally like more assistance with recruiting the right staff on the budget I have. But, so far, I have already learnt a lot.
The PA I have now is lovely, but I have had people apply who would want to control how I spend my day. At times, I have thought that I should be grateful for whatever help they give me.
It's always nice to be thankful for the assistance you receive, but don't be grateful to the point of putting your own wishes to one side.
I was once called ungrateful by a PA when I refused to eat the raw sausage she put in front of me. I felt guilty at the time. But it was only later when talking with family, seeing how shocked they were, that I realised how introverted I had become.
I'm a member of several disability groups and we seem to live in a society in which the care profession thinks we should gratefully receive whatever help we get, however inadequate.
Never settle for anything less than what makes you comfortable.
Hiring a carer/PA – top tips
To ensure I have a good working relationship with my PAs, here's what I now do:
I write my own support plan so that people know what to expect. If there is any aspect of my support they are not happy with then it is not the job for them. I always send it out with my job application forms so that they know upfront.
Be polite but firm and clear. I now avoid some phrases, such as "I'm sorry but" or "when you have a minute…" because some people will take advantage and not do what's been asked.
I now have a folder that lists all the main tasks that need completing each day and my general preferences.
I make sure that my payroll company has the contract of employment finalised and signed BEFORE anyone starts work. It takes longer this way, but it means both myself and my PA are protected. Likewise with DBS checks.
Some people reading the above list will be horrified that these things weren't done from the beginning. But the reality of my situation is that there was no one to tell me these things.
I believe that the system needs to change so that everyone new to employing support workers/carers/PAs, whatever name you prefer, knows the basics. I'm still learning and progressing, but that's true of everyone.
By Lucy Currier
To read more from Lucy, visit her blog, Inclusive Living Concepts.
More on Disability Horizons